Phonics
At Christ the King we are determined that every pupil will learn to read. As such, we recognise the importance of secure phonic knowledge and understanding and its direct impact on standards in writing, reading and spelling. Across Early Years Foundation Stage (EYFS) and Key Stage One (KS1) we use Animaphonics for the systematic teaching of synthetic phonics.
In EYFS and Key Stage One, phonics is taught daily. Ongoing assessment of pupils' phonic progress identifies any child who is falling behind. If they do so, specific, targeted support is provided.
In order to ensure every child becomes a reader, we have clear expectations of pupils' phonic progress each term from Reception to Year 2.
Overview of Curriculum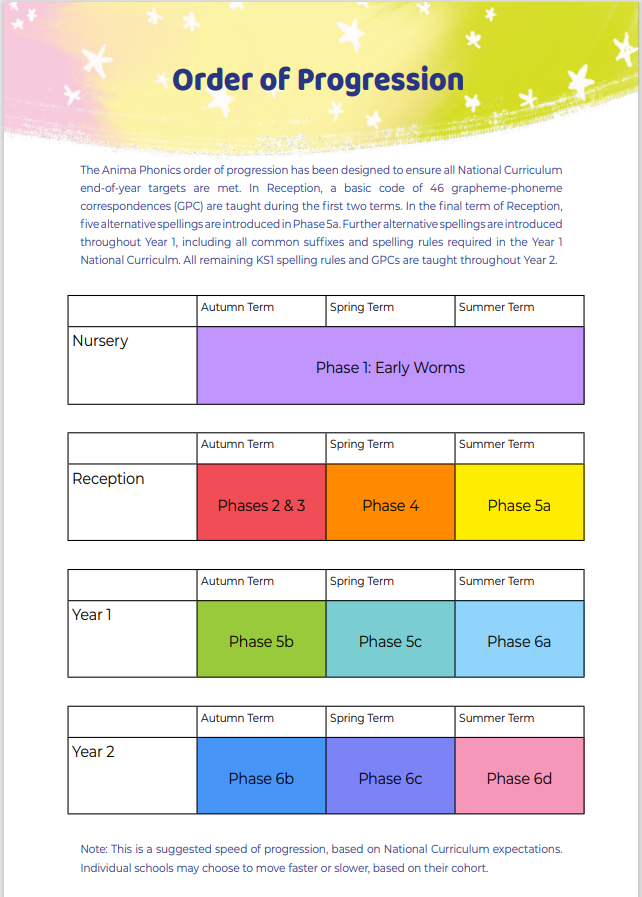 Intent, Implementation and Impact
EYFS National Expectations
Word Reading
Say a sound for each letter in the alphabet and at least 10 digraphs.
Read words consistent with their phonic knowledge by sound-blending.
Read aloud simple sentences and books that are consistent with their phonic knowledge, including some common exception words.

Writing
Write recognisable letters, most of which are correctly formed.
Spell words by identifying sounds in them and representing the sounds with a letter or letters.
Write simple phrases and sentences that can be read by others.
Intent
At Christ the King Catholic Primary School we are passionate about ensuring all children become confident and enthusiastic readers and writers. We believe that phonics provides the foundations of learning for both reading and writing ensuring our children develop into fluent, skilled and enthusiastic readers and writers. Through phonics children learn to segment words to support their spelling ability and blend sounds to read words, they will also use these phonics skills to develop their writing skills. The teaching of phonics is of high priority.
Implementation
At Christ the King Catholic Primary School we use the Department of Education approved Animaphonics program for the teaching of phonics. This allows our phonics teaching and learning to be progressive from Nursery to Year 2. Children in Nursery work on Phase One Early Worms, which concentrates on developing their speaking and listening skills and lays the foundations for the phonic work which starts in Phase 2. As children move into Reception they continue to build on their listening skills and are introduced to Phase 2 which marks the start of systematic phonics work. They have discrete, daily phonics sessions where they revise previous learning, are taught new graphemes/phonemes and practice and apply what they have learnt. Through Animaphonics, the children are taught the 44 phonemes that make up all the sounds required for reading and spelling. These phonemes include those made by just one letter and those that are made by two or more (digraphs/trigraphs). Children work through the different phases and, as they grow in confidence and experience, they are introduced to alternative ways of representing the same sound.
Impact
Through the teaching of systematic phonics, our aim is for children to become fluent readers by the end of Key Stage 1. Children can then focus on developing fluency and comprehension throughout the school. Attainment in phonics is measured by the Phonics Screening Test at the end of Year 1 and at regular assessment point during the Reception and Year 1 and Year 2.
Progression of Skills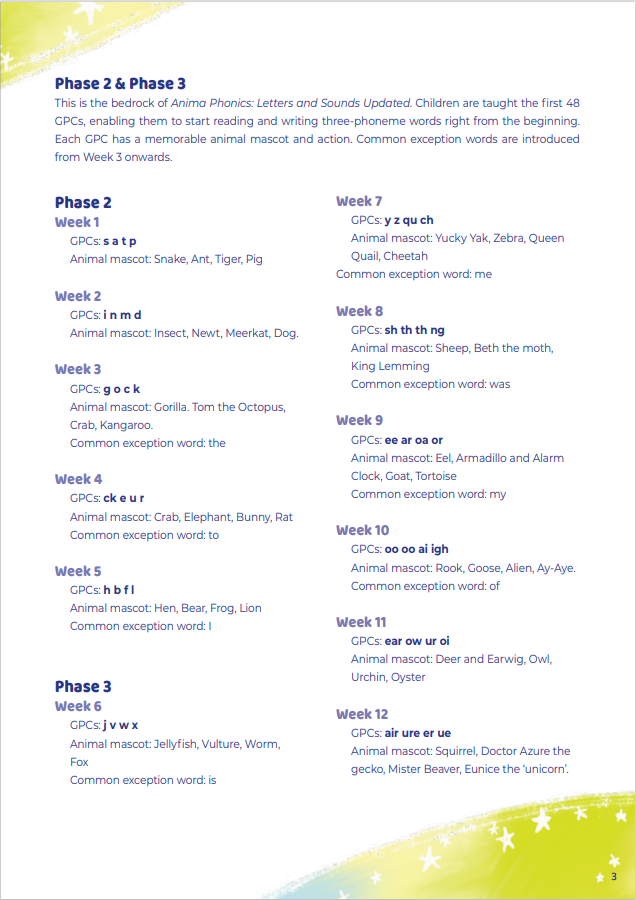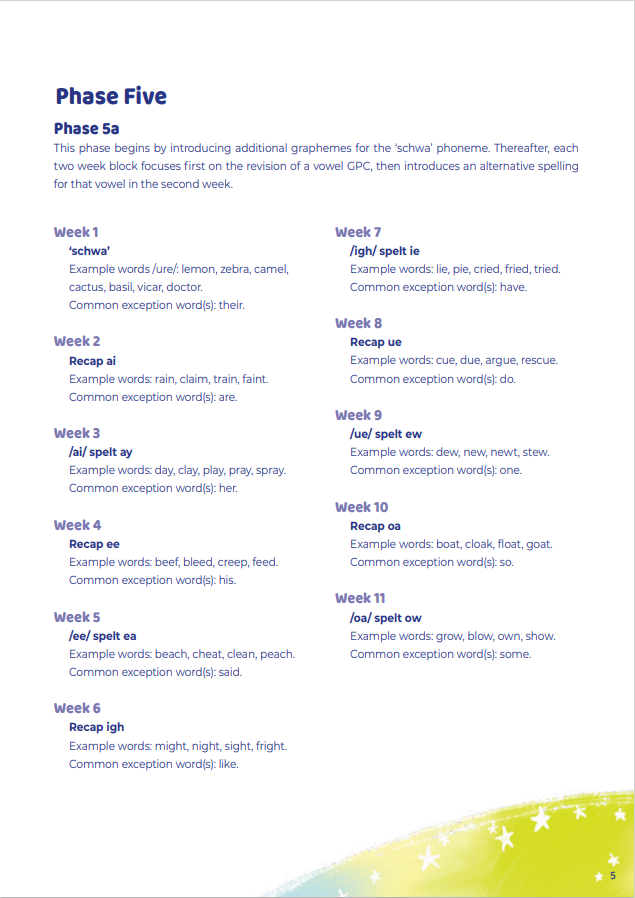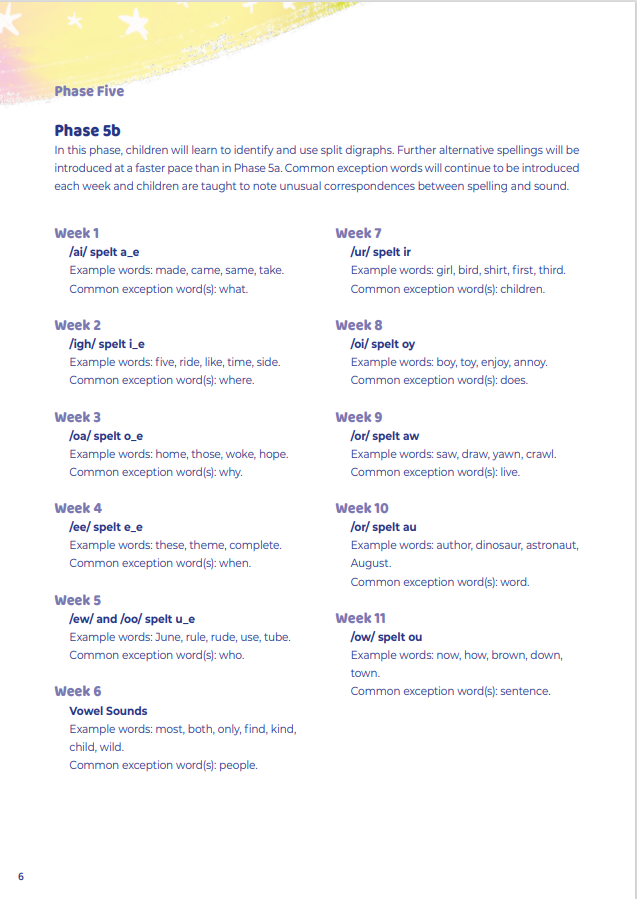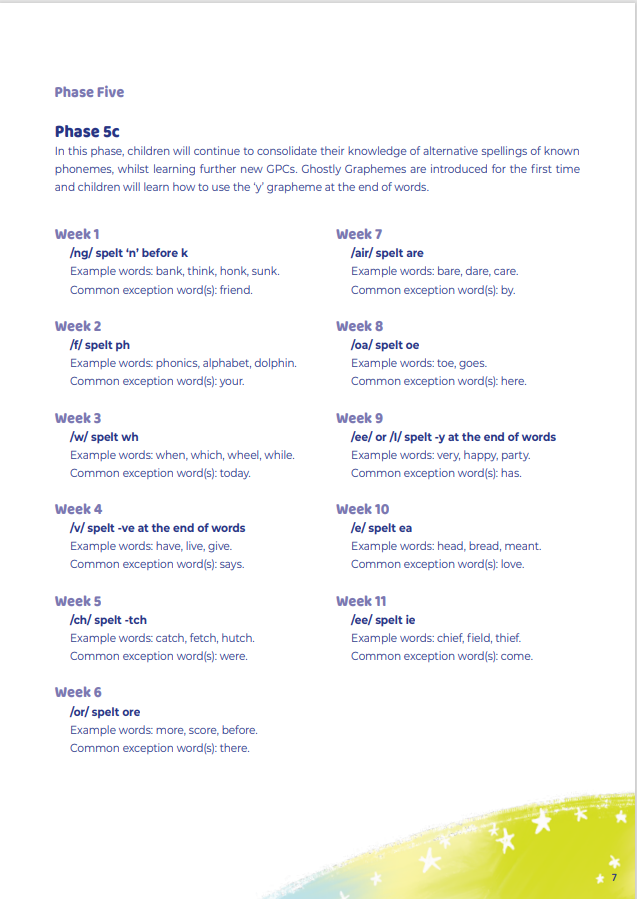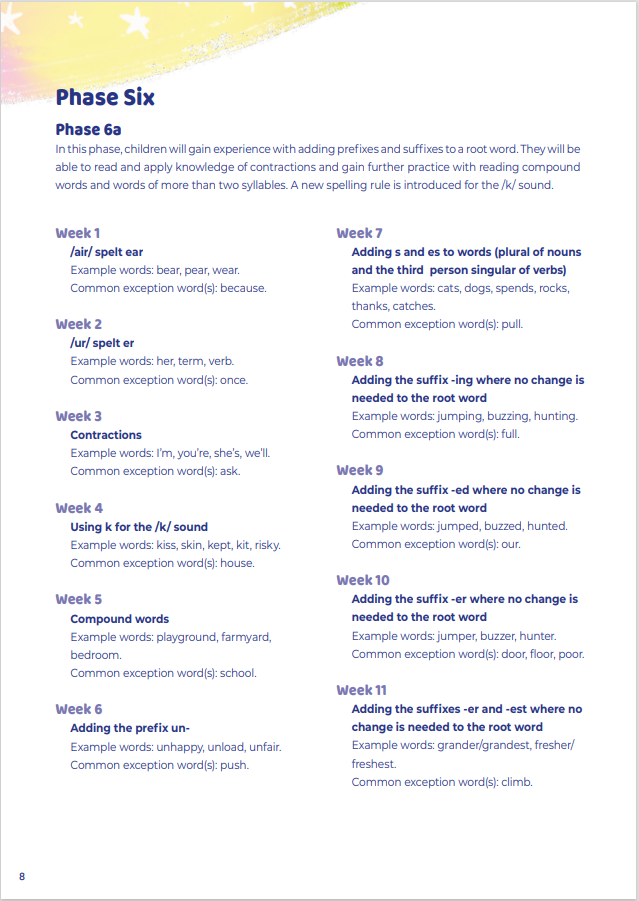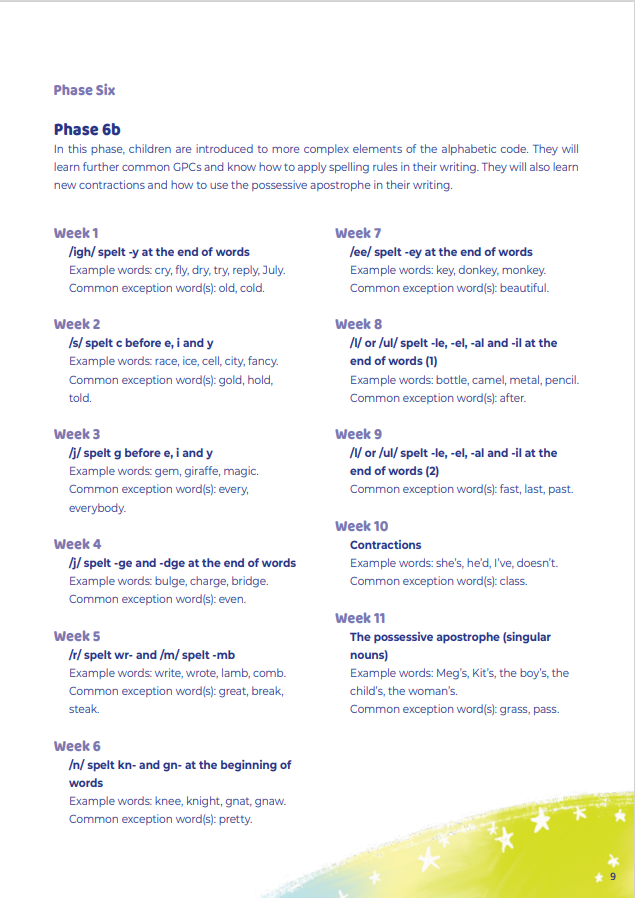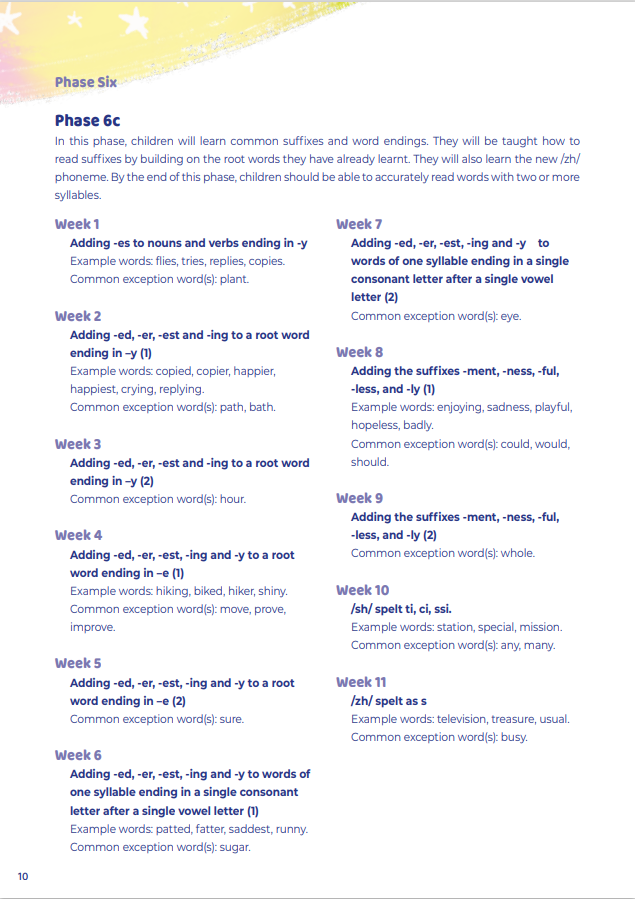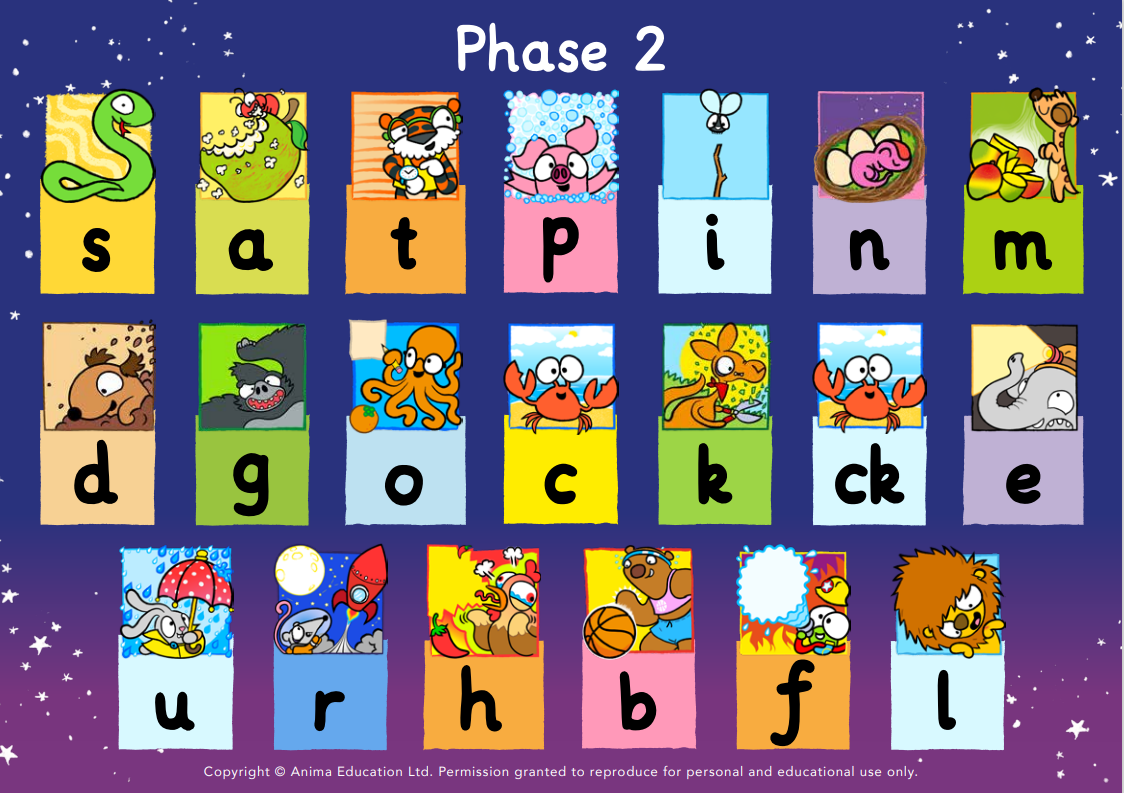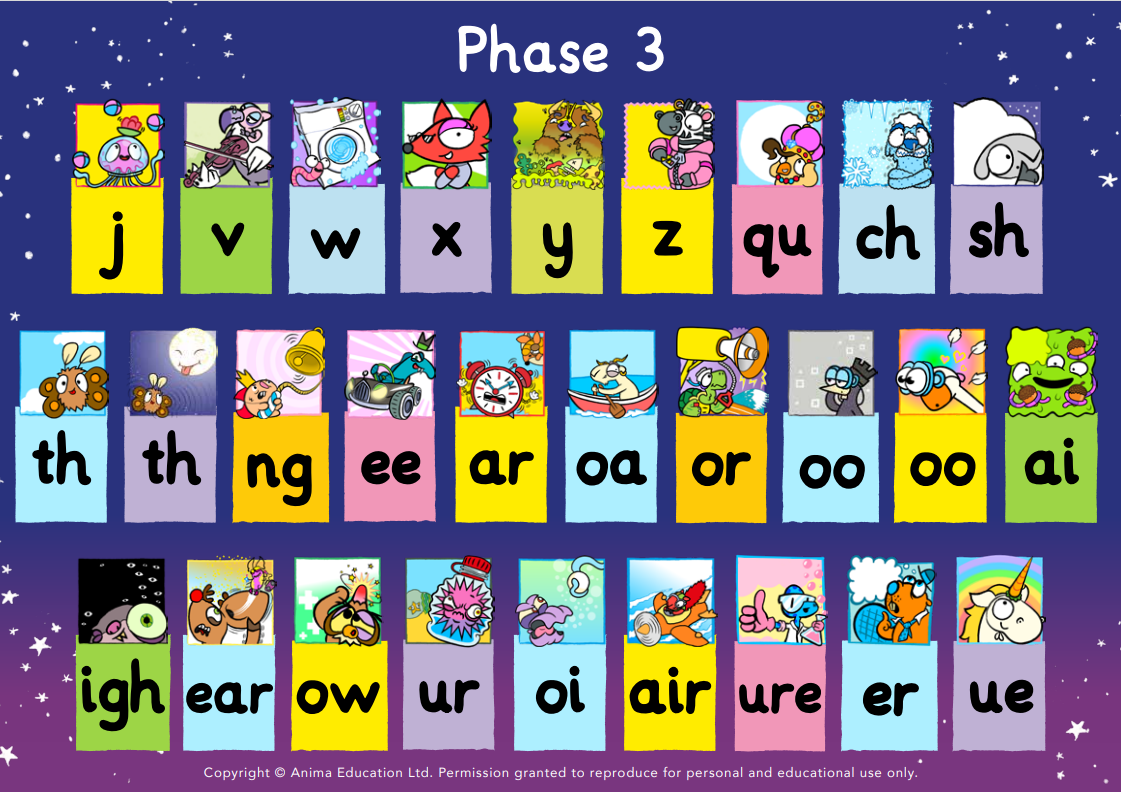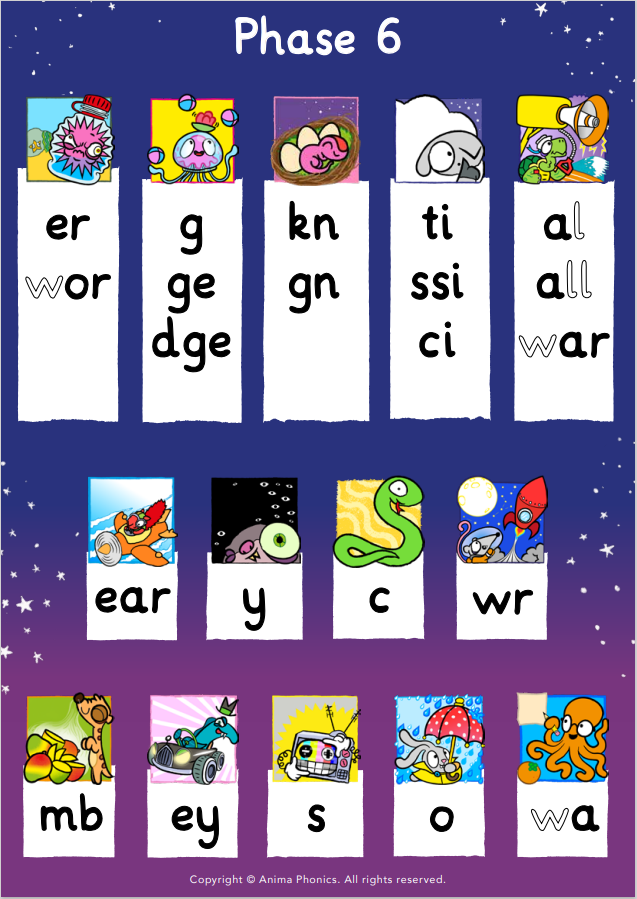 Assessment Overview